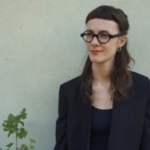 Born in Madrid in 1966, Be a started her career 20 years ago, entering the world of decoration. She is a visual artist, always willing to have collaborations with graphic art publishers, interior architects and professionals of decoration.
It has been a while now since Be a decided to dedicate, in addition to graphic design and photography, passion and time to large paintings.
Those paintings are made with high quality materials, the stretcher bars are pine and the canvas are 100% cotton.
She is using artistic painting pulp to give to the painting a more solid preparation, providing at the canvas more body and more material appearance, with this process the color will be more beautiful and bright, giving a variation of the frottage technique and the final touch with special satin varnish for protection.
Also committed to the environment, be a attempts to use ECO solvent materials, all of them rigorously produced in Spain, as she strongly believed those are high quality products.