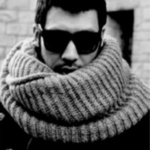 Marc Caren – Los Angeles
The Fame Gallery had to sign an contract not to give out his origin because he wants to be successful without any personal pressure.
In the coming years he will try to built up step by step a successful career as an independent artist. We will support him during this process. We as the Fame Gallery trust and believe in his unique creativity.
For that reason you will not find any homepage or another information about Marc Caren on the Web or other Social medias till he is planning his coming out.
We are looking forward to follow this mysterious process.