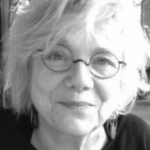 Born on September 9, 1946.
Studied at the National School of Arts in Bourges.
Her sculptures are made of refractory earthenware or porcelain. They are fired "Sèvres type" in high temperature wood stove. After studying at the Beaux-Arts in Bourges, Michèle Raymond has participated in numerous exhibitions in France and abroad: Maison & Objet, the Carrousel du Louvre, the International Frankfurt Fair   Her unique pieces were also recorded by galleries and museums. They are modeled in terracotta sculptures at a temperature of 1280 ° C – wood with direct flame. Michèle Raymond focuses on the exploration of Metal oxide covers to achieve "bronze effects".
Artist work