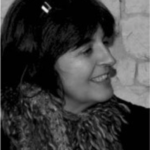 Nicol's sculptures are limited edition and always unique.
For Nicole, nature is an inexhaustible source of energy and means an immense pleasure in creation.
Her ceramic sculptures are always made according to the traditional
Raku – Technique, a special firing technique of ceramic masses
developed in the 15th century in Japan
Nicole Doray Raku Nicole DorayS has mastered the raku technique for 18 years, which she chose due to her rustic and nuanced appearance with crackling and smoke. Each piece is a surprise that comes to life. She kneads the soil, bakes it at 1000 degrees in her oven before adding the 850 degree heated enamel powder. The sometimes unexpected magic of the result always fulfills it.
Artist work