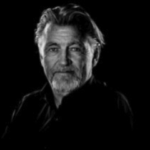 The works of Ron Dots emerge from well-known objects and subjects, to which the artist gives a completely new aesthetic through the macroscopic conversion. It is a creation in the field of tension of high resolution and low resolution, brilliant and diffuse, big and small, plurality and singularity, which can be understood as a tribute to Pop Art.
RON DOTS GOES TO THE BURNING MAN FESTIVAL
The inspiration for his icons was created in 2010 with the idea to create an unforgettable tribute to Jimmy Hendrix in which he lets his konfefei rise as a "Baloon installation" in the sky .. JIMMY GOES TO THE SKY.
Every collector of his fine art icons will be part of this great happening.
The Burning Man Festival takes place annually in the Nevada desert and is considered the craziest and most extravagant festival in the world.