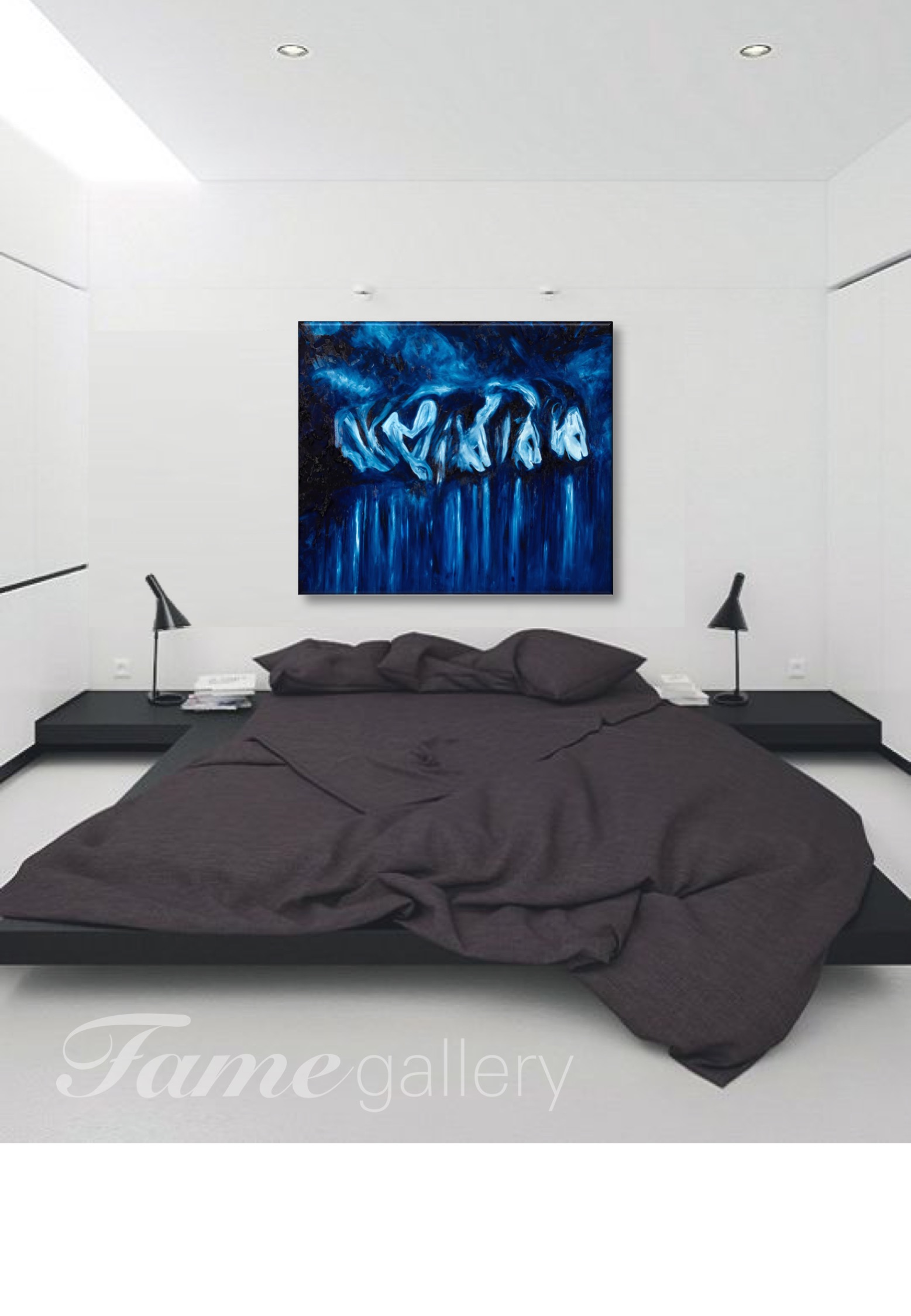 Lion
Conor Matthew Mccreedy
55
Conor Matthew Mccreedy (born 11 February 1987) in Johannesburg. Mccreedy is an artist, entrepreneur and collector based in
Switzerland
. He is one of the wealthiest self-made artists under the age of 40.
 He is recognised for his paintings made in varying shades of blue known as "Mccreedyblue". His signature style, also known as "Mccreedyfied", depicting large splash paintings, abstract figures and sometimes people in monochromatic shades with expressive and detailed gestures. He has exhibited at the 
National Arts Club
, a private club in New York City. In 2017 
Sotheby's
auctioned one of his paintings titled Indian Ocean Explosions. After dropping out of college, Mccreedy began selling his artwork on the streets of 
Union Square
 in New York City. After marketing manager 
Mick Rock
 noticed Mccreedy's work in a gallery, he urged him to talk to Aldon James Jr., the President of the 
National Arts Club
, a private club. Mccreedy held his first solo exhibition here, titled 
Outliers
, making him the youngest artist to have had a solo exhibition at the venue. The exhibition was composed of wildlife photography that he took in South Africa and African safari influenced paintings. His one previous exhibition was at the David Brown Fine Art Gallery in Johannesburg.
In 2011, he was commissioned by 
Time Warner
 to paint a version of its logo for a launch party using his "Mccreedy Blue" color. The color, used in all of his paintings, is a secret combinations of five different blue pigments. In 2012 he produced the "African Ocean" exhibition at the Charles Bank Gallery, as a part of the Witness Hilton Arts Festival at Hilton College,and Selected Works, 2006–2012, at the Ernie Els' Estate in Stellenbosch. In 2013 he was a part of a group show at the Everard Read Gallery, Johannesburg. Commissions of Mccreedy's work include murals painted in private New York City establishments such as the Soho House Hotel and the penthouse of the Bowery Hotel. In 2014, 
Bloomberg L.P.
 Markets TV conducted an interview and described Mccreedy as the next luxury brand. In 2015 his new work formed the exhibition 
Mccreedyblue
, held in 
Hong Kong
, 
China
 at the Cat Street Gallery. He also held solo exhibitions in 
Zurich
 and 
Palm Beach
. John Cole-Morgan of the South African stated of his Hong Kong exhibition that Mccreedy's work was "powerful, dynamic and genuinely hypnotic".Mccreedy's work was described by Amber Genuske in the
Huffington Post
as showing "fluid motion" and "expressionistic creation. He has stated in several interviews that Pablo Picasso is one of his largest influences. Some of his pieces have been inspired by former South African president
Nelson Mandela
 and the end of Apartheid in South Africa. In June 2013, pieces of Mccreedy's artwork were stolen from a gallery in New York City. Among the stolen pieces was a portrait of Nelson Mandela. His first Asian solo exhibition was opened in 2015. His paintings have sold for up to $150,000 USD. Mccreedy's "Mcreedyblue" is a combination of five blue pigments. Art critics have described it as having an "unspeakable effect".